Openness goes beyond easy access, free code, and low cost. Openness is a process and a set of values, a movement that is enabled through open communities working together on the open web.
Part of the Rebus Foundation mission is to advocate for and share great ideas, resources, and publications about openness. You'll find some of them here, and if you know of others we should add—or a subject you want to know more about—let us know!
Guides and Research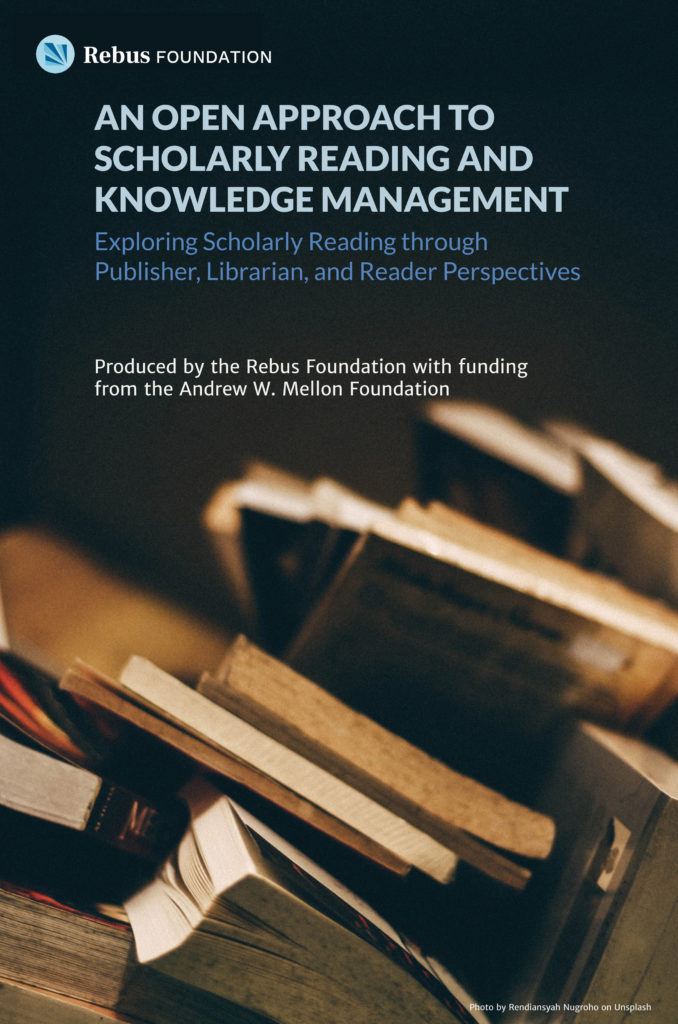 An Open Approach to Scholarly Reading summarizes the Mellon-funded research that led to the development of our open reading platform, Rebus Ink.
The Rebus Guide to Publishing Open Textbooks (So Far) covers the tools, templates, and suggestions that Rebus Community espouses.
A Guide to Making Open Textbooks with Students is the award-winning publication whose title says it all!
Making Ripples: A Guidebook to Challenge Status Quo in OER Creation is a short resource designed to explore strategies to incorporate equitable practices into your workflows as OER creators!
Video Series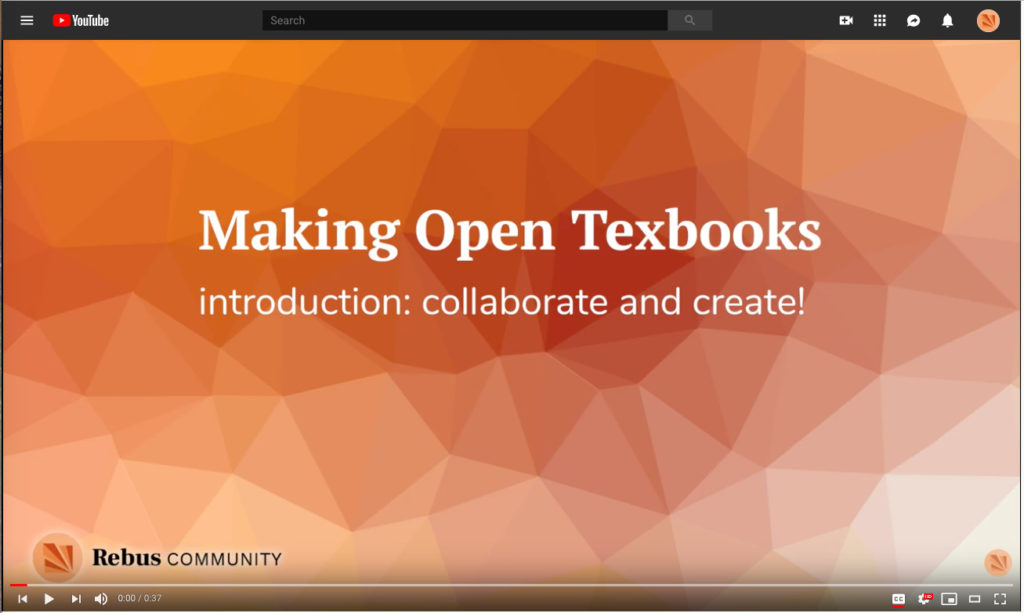 Complementing the Rebus Guide to Making Open Textbooks (So Far), our "Making Open Textbooks" videos break down the chapters into easy-to-watch segments, each on a different theme.
And if you missed a live version of our webinar series Office Hours, you can catch up on the dedicated YouTube playlist.
Other Toolkits and Content
BC Campus Accessibility Toolkit provides resources for creating open textbooks that address the needs of students and instructors with disabilities. It is also available in French.
Creative Commons–licensed images on Flickr is a large collection of photos—a great resources for adding imagery to your textbook. Unsplash is also a great source of high-quality, themed photos, and the Noun Project offers a vast library of royalty-free graphics and icons.
Advocacy, Policy, and Research
SPARC (the Scholarly Publishing and Academic Resources Coalition) enables the open sharing of research and educational materials, including a handy OER factsheet.
BCcampus is a leader in open textbooks, with a substantial collection of textbooks (many produced using Pressbooks) and numerous resources on authoring, adoption, and adaptation.
The Open Textbook Network helps higher education institutions advance the use of open textbooks and practices on their campuses. They maintain the Open Textbook Library and are involved in local and national advocacy.
OpenStax is a non-profit organization based at Rice University. Their first open textbook was published in 2012 and now offer dozens, used by hundreds of thousands of students across the globe.
The OER Policy Development Tool from Lumen Learning offers a simple method for creating an institutional OER policy, as well as providing policy resources from a range of sources.
The Open Education Group's Review Project provides a summary of all known empirical research on the impacts of OER adoption. It is periodically updated with new articles.
The OER Research Toolkit comprises the OER Research Guidebook and several additional resources designed for OER researchers.
OER Hub are leaders in researching the impact of open educational resources on teaching and learning practices. Their aim is to raise the quality and profile of research in this field.
Issuelab's OER Research is a searchable collection of new discoveries and analyses from a variety of researchers and organizations worldwide.