I am excited to announce the publication of the open textbook, Introduction to Philosophy: Aesthetic Theory and Practice, edited by Valery Vino. Aesthetic Theory and Practice features fresh perspectives on canonical and emerging topics, and also calls attention to a number of culturally sensitive, significant issues that are customarily neglected in introductions to philosophical aesthetics.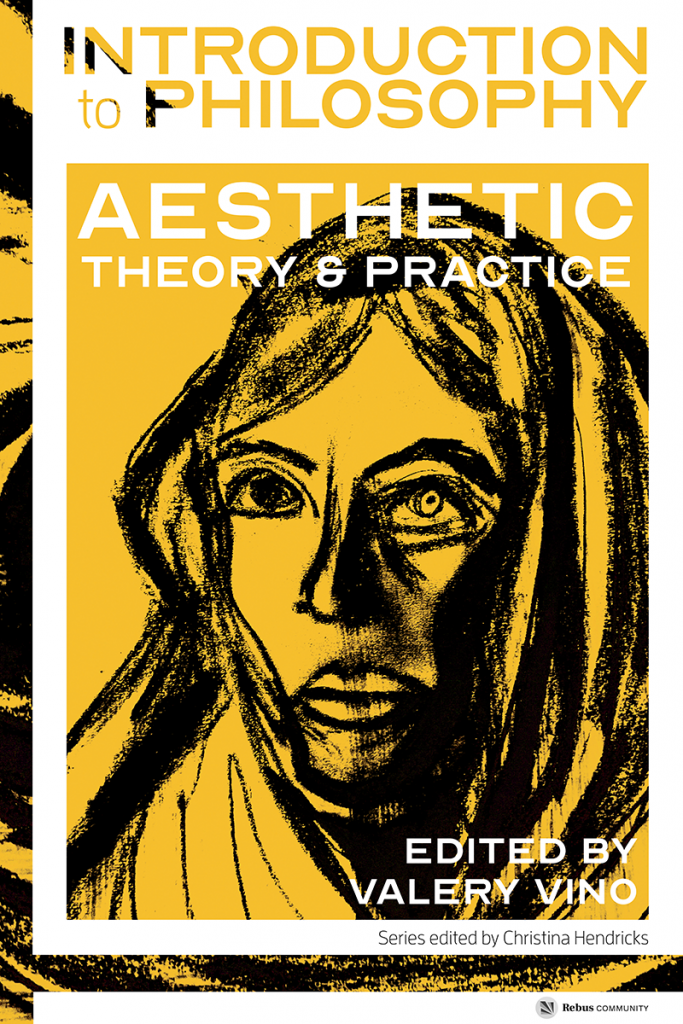 The papers are heterogeneous in terms of length and degrees of difficulty, inviting the reader into the study of contemporary aesthetics, which spans a lifetime.
The collection is co-created thanks to contributions from Canada, Japan, United States, China, Australia, Austria, England, France, Switzerland, Italy, Germany, and Ethiopia. It is not surprising, therefore, that all eleven chapters adopt active critical and multicultural optics to evaluate aesthetics in relation to the philosophical tradition and ascertain its cultural potential and bearing on the messy, geo-political circumstances of the 21st century.
The chapters discuss, among other topics, the nature of art and aesthetics, environmental aesthetics, aesthetics and politics, engaging with Indigenous art, beauty in art and in nature, everyday aesthetics, somaesthetics, ancient aesthetics, and more. Chapter authors are Yuriko Saito, Ruth Sonderegger & Ines Kleesattel, Elizabeth Burns Coleman, Elizabeth Scarbrough, Matteo Ravasio, Xiao Ouyang, Richard Hudson-Miles & Andrew Broadey, Pierre Fasula, Valery Vino, Alexander Westenberg, and Matthew Sharpe.
Aesthetic Theory and Practice is the sixth book in the Introduction to Philosophy open textbook series. There are nine books planned for the series, each with its own editor (series editor: Christina Hendricks). Introductions to the Philosophy of Mind, Philosophy of Religion, Ethics, Logic, and Epistemology have already been published. Books on Metaphysics, Philosophy of Science, and Social and Political Philosophy are in progress.
Each book has a Creative Commons Attribution license that allows it to be reused free of charge, or downloaded and revised/remixed to better fit one's own context. For example, instructors are welcome to combine a few chapters from multiple books, adding in their own work or other openly licensed or public domain content, to create their own customized textbook.
Please see the project page on the Rebus Community platform for further information about the series.