We are sad to announce that Monica Brown will be stepping away from her role as Assistant Program Manager at Rebus Community. Monica joined Rebus in April 2021, and has made tremendous contributions to Rebus during her time here. We're so grateful for all Monica has accomplished this year — keep reading to learn more!
Monica has played a key role in helping to foster and grow our community of OER creators and leaders. She leveraged her experience and insight in higher education, open education, and open pedagogy to help us to improve and scale the Textbook Success Program (TSP) and our OER Webinar Series. Working alongside Apurva Ashok (Director of Open Education), Monica expanded our curriculum and offerings to better meet the changing needs of open education advocates who are trying to create equitable and student-centric OER. Monica's revisions and insight is firmly cemented in our program curriculum!
One of the most exciting developments Rebus Community made this year was to launch a professional development program for TSP alumni. Monica was central to fostering the growth of OER leaders via this pathway. She worked closely with 3 facilitators: Joel Gladd, Amy Minervini, and Bryan McGeary, and by extension, supported nearly 200 educators in 7 cohorts. Throughout, her dedication to human-centered practice allowed her to provide meaningful mentorship to facilitators and OER practitioners of all experience levels.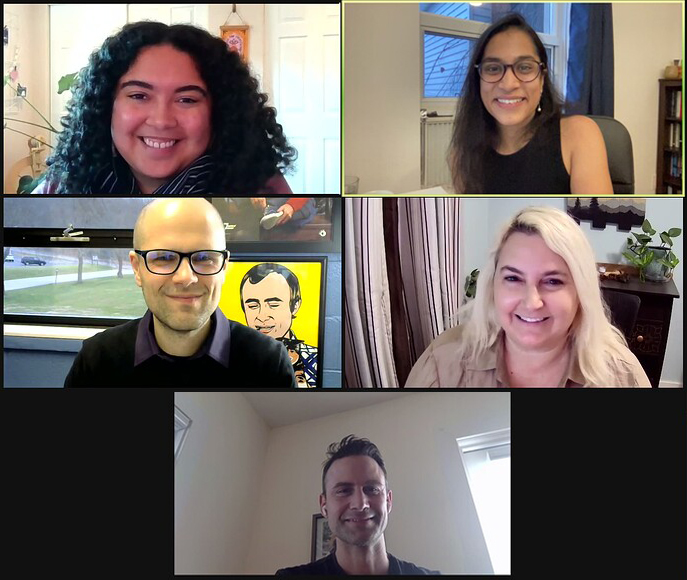 Monica also brought a tremendous presence and joy to the Rebus team and the community. Whether working closely with Apurva, TSP facilitators, participants, or delivering webinars, presentations, workshops, Monica always brought innovative ideas and positive encouragement to the table. If you've seen her present at any of the open conferences this year, you'll know what we mean!
Thank you for all you've given to Rebus, and we hope that there's plenty you'll be taking from your time here as well.
While we will miss Monica very much, we have no doubt she will continue to be a rising star in open education. If you want to stay connected with Monica or follow her journey, do so on the Rebus forum or on Twitter! Stay tuned to hear more about Rebus Community, and the new faces we will welcome in 2022!